The TMS is a fully self contained steam boiler specializing in mobile steam generation for heating or thawing whatever may be needed. The TMS was developed for municipal water maintenance during the months of inclement weather.

The TMS has many thawing applications other than Fire Hydrants. It can also be used to provide clean, dry, odorless heat with the optional heating attachments.
With simple operation of a few switches, the TMS is ready to use within 10 minutes after firing.

The TMS operates at between 8-12 PSI steam release from it's 129,000 BTU steam boiler providing end of line temperatures unattainable by any "hot water" system.

Utilizing the steam output allows for little or no wear on the applications and no water mess to clean up afterwards.
The TMS comes in two models - Truck or Trailer mounted - for your applicable use.

The TMS has a 30 gallon water tank, 2 30-gallon propane tanks and it's own battery power source for continuous 6-hour operation.

The TMS also has a 120V input as well as an attachment to your vehicles trailer wiring for extended power supply if needed.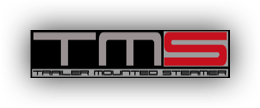 Bohunk Enterprises LLC is owned and operated by Jim Griep in Le Roy, NY. We sell and service steam boilers and other related and non-related equipment.
Bohunk Enterprises, LLC

Jim Griep, Owner
Le Roy, NY
Telephone: (585) 820-7474
Email: bohunkent@aol.com
Bohunk Enterprises produces and services the TMS Steamer in conjunction with Davis Trailer World to provide a self contained steamer used in heating and thawing a variety of units including Fire Hydrants, culverts and sewer lines.